Appointment by Referral
All our medical services require appointments by referral (initial consultation/second opinion).
1. Flow of Initial Consultation
Firstly, call us by phone  for a consultation.
Please send us the Form of Provision of Medical Information, CD-R with image files (CT, MRI, and PET, etc.), imaging findings, results of pathology and biopsy, and a record of radiotherapy (for those who underwent radiotherapy before), etc.
As soon as we receive the necessary information, we judge if the radiotherapy at our clinic would be appropriate.
Upon judging that radiotherapy is appropriate, we decide the date of initial consultation and notify you.
Please note in advance that it may take some time to notify you.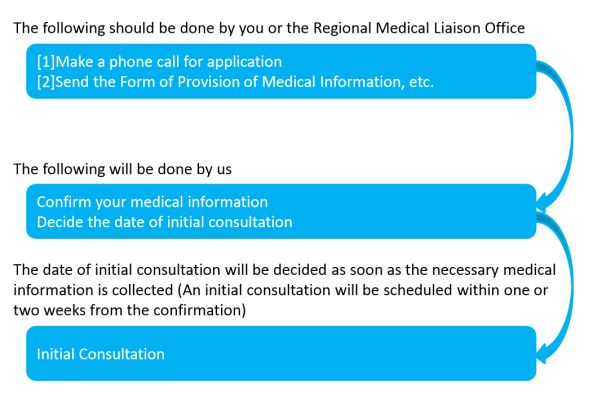 2. Appointment during the Course of Treatment
When an indication for treatment is decided after the initial consultation we will make an appointment for your visit during the treatment period. Please note that the date you desire may not be available due to our schedule. We would appreciate your understanding and cooperation.
<Office hours/consultation hours>
Monday through Friday (except for national holidays and other holidays, as well as the winter holidays before and after New Year's Day)
9:00 a.m. – 12:00 p.m.
1:00 p.m. – 5:00 p.m.
Outpatient Treatment
We do not have an inpatient facility.
Please feel free to consult the reception if you come from afar and wish to stay at a nearby hotel.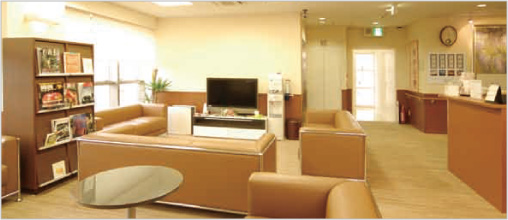 Miyakojima iGRT Clinic
Footnote
* What do we Mean by Medical Information?
Medical Information means information about your disease. It refers to materials that include the following.
Form of Provision of Medical Information (referral letter from your doctor)
Circumstances that led to the diagnosis
Treatment history including surgeries and medication, etc.
History of radiotherapy (information on dose distribution for those who underwent radiotherapy before)
Information on diagnostic imaging(CT/MRI/PET,etc.)